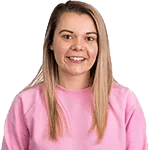 Natalie
with 4imprint
8 years
Polypropylene Bags
Branded poly bags are so affordable and versatile! These reusable plastic bags carry your marketing message wherever they go with an unassuming attitude and plenty of style!
Filter Products
27 Product(s) Found
Employee Tip on Polypropylene Bags
Affordable printed polypropylene tote bags are going to change your mind about plastic! These sturdy, fashionable shopper bags are made of non-woven polypropylene plastic, and last for years! That means your brand and message printing are going to be seen for years as well. Reusable plastic totes are ideal for so many marketing situations. They really shine at trade shows, when customers and prospects need a way to tote all their literature and giveaways from other booths! Make your booth the most popular of the expo when the word gets out that you are handing out colourful, roomy poly bags! Choose a size that fits your needs--we have more than 60 styles! Tuck another printed promotional gift inside a smaller tote for an unexpected two-for-one giveaway at open houses, fairs or company events. Give your retail store shoppers the option of reusable plastic totes for a small price that will yield big returns! Some even tuck these lightweight poly bags inside their luggage for an easy way to bring back souvenirs or other travel finds. Libraries or university book stores love these affordable poly bags when having sales or just want to avoid the disposable bags.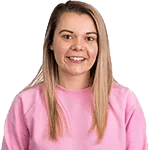 Natalie
with 4imprint
8 years
To Top
of page